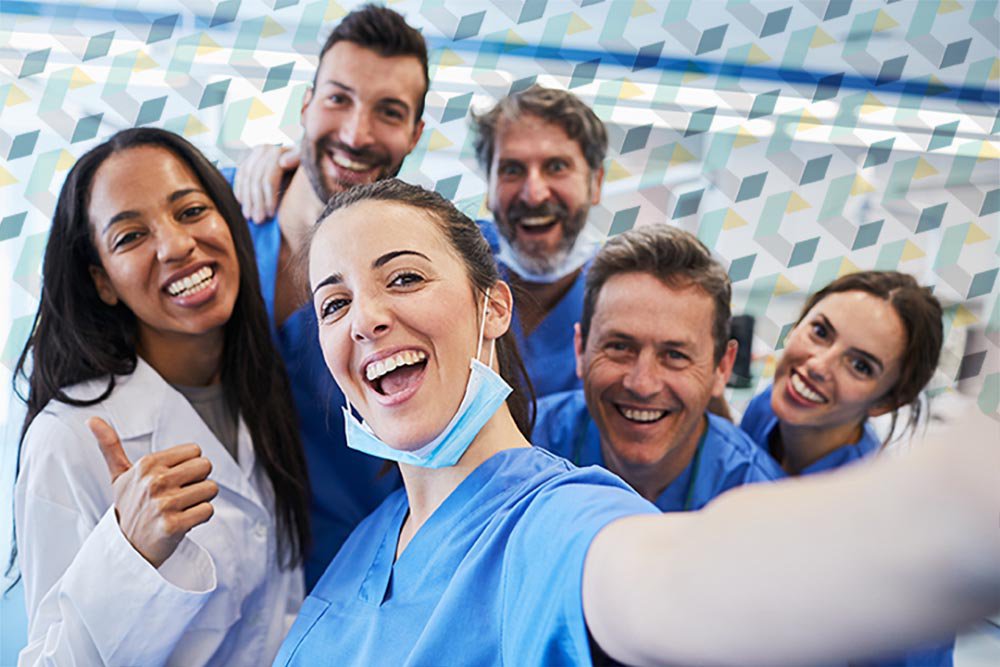 We believe that quality healthcare is a fundamental right for all so we hire caring employees who are passionate about providing mission-driven care. At Cornerstone Care Community Health Centers, we're focused on improving the health of our patients, with special concern for the underserved. Every day our employees care for their neighbors alongside a team that values them. We strive to foster a culture built on trust, respect, and mutual appreciation. Joining Cornerstone Care means working with employers who love you back and making a difference in our community.
Opportunities that change lives:
Our organization offers quality, affordable, integrated care to patients in southwestern Pennsylvania and northern West Virginia. Through our 13 locations, pharmacy, and mobile dental and medical units, we meet patients where they are with a commitment to maintaining the highest standard of quality in every aspect of our business and practices. 
Through meaningful patient-provider relationships, we witness firsthand the difference we can make in improving the health and well-being of our community. Testimonials from both patients and employees highlight the transformative experiences and deep connections formed at Cornerstone Care.
Being Part of the Community
Living and working in the area south of Pittsburgh offers a unique experience that goes beyond the workplace. We pride ourselves on actively engaging with local organizations, events and initiatives. As Community Health Worker, David Wiles, says, "Cornerstone Care gives you the tools to make meaningful, measurable, and impactful positive changes to the residents of our communities. During my time here, I not only love what I do, but I love the team I do it with. Everyone at Cornerstone Care embodies our company mission. If you are looking for a place to thrive and grow both personally and professionally, this is it."
Hiring, Expansion, and Growth:
With 13 locations and growing, Cornerstone Care offers numerous opportunities for career growth and professional development. We invest in our employees through tuition reimbursement programs, on-site training, and mentorship opportunities. Employee testimonials or success stories will underscore the potential for personal and professional growth within our organization.
Faith Grooms, a medical assistant with Cornerstone Care started at our front desk. She had no experience but benefited from on-site training and now has a rewarding healthcare career. "Since I started here, I have been told Cornerstone Care is a place you can grow and advance your career. I have been blessed to have the opportunity to be cross-trained and grow into the role of medical assistant. My goal is to keep learning and climb the ladder!"
How We're Different – Benefits and Support:
When we say you'll find a job that loves you back – we mean it! Through the company culture we foster and the benefits we offer, our employees share they look forward to going to work. In fact, in our most recent satisfaction survey: 
85% of employees say they are satisfied with their overall engagement.
90% are happy with their supervisors.
84% would recommend us for healthcare needs.
We also understand the financial burden healthcare professionals often face, which is why we offer loan forgiveness programs to alleviate some of that stress. Additionally, we provide attractive benefits such as weekends and holidays off, personal and sick days, paid vacation time, and retirement plans. Comprehensive health, vision, and dental coverage further demonstrate our commitment to our employees' well-being.

Questions?
We're happy to answer them but to address common inquiries, including application process timeline, educational requirements, and opportunities for recent grads – keep reading! 
How long will it take to hear back after I apply?

 It varies by position, however, once a position is filled all applicants are notified via email. 

Do I need a degree? 

The minimum education for all positions is high school diploma or GED. All of our positions require different levels of education and/or experience. But depending on the type of position, advanced education is not always required. 

I just graduated – is that okay? 

Absolutely! We welcome recent graduates. We encourage anyone to apply to a position that they feel they are a great match for. 

What is the company culture like? 

At Cornerstone Care, we are a team that stands behind our company mission. We have a team of passion-driven employees that thrive on providing exceptional care to our communities. As a community health center organization, our employees have access to all levels of our management and senior leadership, you are not simply a number, you are a valued member of our team! Our employees love us. Some feedback from our most recent employee satisfaction survey shares that 85% of our employees feel satisfied with their overall engagement and 90% are happy with their supervisors.     
At Cornerstone Care, we believe that when employees feel appreciated, they thrive. We want a staff of passionate healthcare providers who benefit from a job that loves them back! Join us and earn a living where your heart is. 
Apply now: Cornerstonecare's Career Page