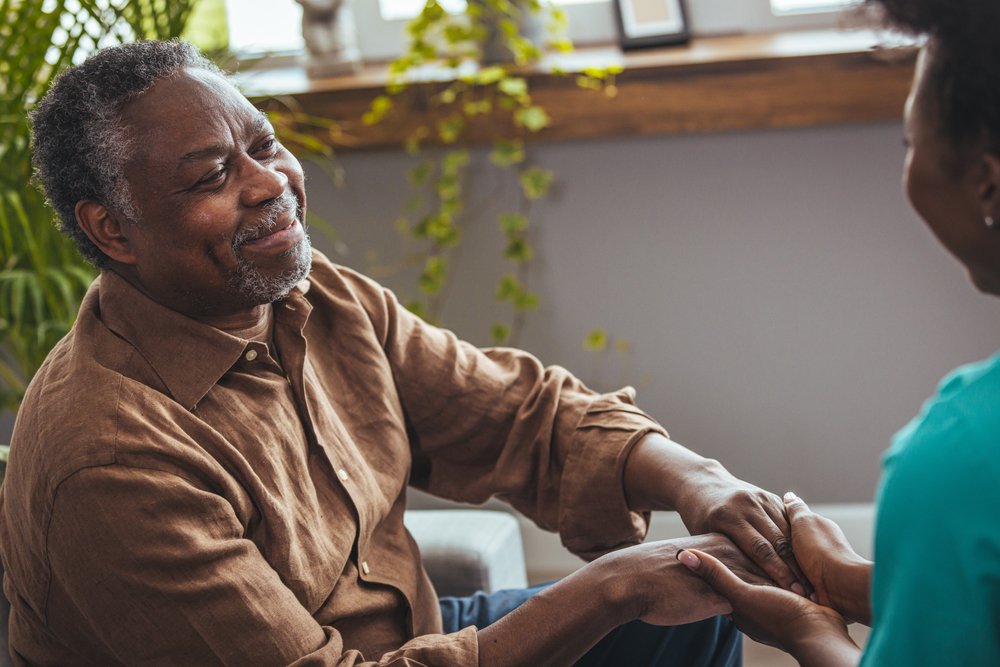 June is Men's Health Month, and at Cornerstone Care Community Health Centers, we think it's important for the men in our community to prioritize their health.
Here are seven tips from our physicians on how to stay healthy:
1. Get regular checkups and screenings.

It's important to see a physician for routine appointments, even when you're feeling healthy. Many health conditions do not have symptoms in the early stages. There are certain conditions to be particularly aware of as they affect men more frequently than women:

Prostate cancer
Testicular cancer
Heart disease
High blood pressure
Diabetes

Tests for these conditions are conducted at routine visits. Your doctor can also remind you to schedule these life-saving screenings as you age since some of these conditions are more prevalent in men over the age of 50.

2. If you smoke, quit.

Studies show more men smoke than women, and smoking is linked to a host of potentially dangerous (or even fatal) health problems that are particularly prevalent in men, including lung cancer and heart disease. If you smoke, quitting is the best thing you can do for your health. If you need help quitting, don't hesitate to tell your doctor, who can work with you to determine the best option for your recovery.

3. Eat a healthy diet.

A nutritious diet is important for everyone, but men are more likely to suffer from conditions like heart disease and high blood pressure if they don't watch what they eat. Make sure to include plenty of fruits, vegetables, and whole grains in your meals, and limit processed foods, saturated fats, and salt.

4. Get active and stay active.

Living a sedentary lifestyle increases your risk for heart disease, stroke, diabetes, and other health problems. Aim for at least 30 minutes of moderate physical activity most days of the week. New to working out? Walking is a great way to get started!

5. Limit alcohol intake.

Drinking is a bonding activity for many men, but it can also become a social crutch and the source of mental and physical health problems when use becomes abuse. If you drink alcohol, do so in moderation -- no more than two drinks per day for men. If you're struggling to moderate your drinking, it may be time to talk to your doctor about whether or not you have an addiction and may need support.

6. Manage stress.

Stress can take a toll on your physical and mental health, so it's important to find healthy ways to cope with stressors in your life. If you're struggling with mental health in general, there's nothing wrong with asking for help from a counselor -- in fact, it sends a great message to those who admire you that you are prioritizing your mental health.

7. Build a strong relationship with your doctor.

The best way to stay healthy is to have a strong relationship with your primary care physician. When you trust your doctor and feel comfortable communicating with them, you're more likely to get the care you need to prevent or manage health conditions. Plus, regular checkups are a great opportunity to catch up on the latest news in men's health!
If you're in need of primary care near you in Clairton, Waynesburg, Washington, or other locations in Southwestern PA, we can help. Cornerstone Care Community Health Centers can offer primary care near you! View our locations and services, all of which offer affordable, accessible, high-quality care for men in the communities of Western PA, along with their entire families. Give us a call or schedule an appointment online today.
Have a happy, healthy Men's Health Month!